Be Confident by Having The Right Tools
Built by agents, for agents. MyAppTrack has the tools you need to manage a successful agency.
Easily distribute and keep track of leads with the MyAppTrack Leadbank. Manage customers, policies, renewals, documents, tasks and more.
MyAppTrack is also an integrated full featured, multi carrier quoting platform for OnX, OffX, STM, Accident, Dental, CI, Life and Vision plans. We make bundling products easy.
Keeping tabs on your enrollments is easy with MyAppTrack. Know what applications are pending, how long the've been in queue and the requirements needed to issue.
Manage your agent roster, onboard new agents, keep track of licenses, certifications and appointments.
Setup commission splits, import incoming transactions and generate outgoing commission statements.
Bring it all together with real-time charts and reporting on leads, sales, revenue. Know who, what and where your selling and earning.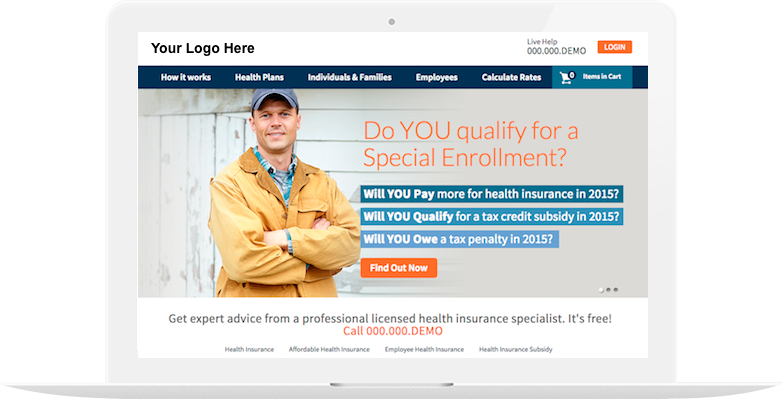 Your Own Private Exchange
AHiX Marketplace provides you a complete consumer facing private exchange that seamlessly integrates with MyAppTrack.
Your brand, your logo, your toll-free number, your leads.
All leads generated by your private exchange are distributed to your agents via the MyAppTrack Leadbank.
Your customers can shop and enroll at their convenience, and you'll be able to track every step they complete.
Run multiple exchanges across different campaigns. Use different branding and toll-free numbers. Easily keep track of all of them with MyAppTrack!
Mobile, Tablet or Desktop
With todays internet, it's not enough to have web-based technology, you need it to work with mobile and tablet too!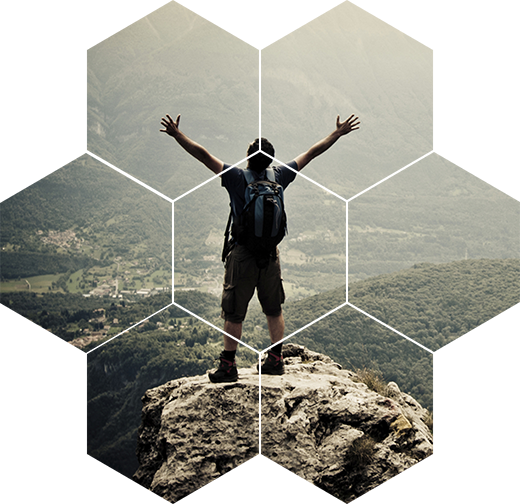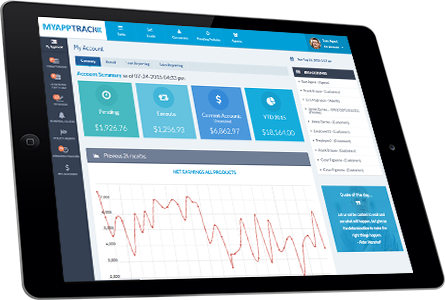 Rocksolid Security
100% SSL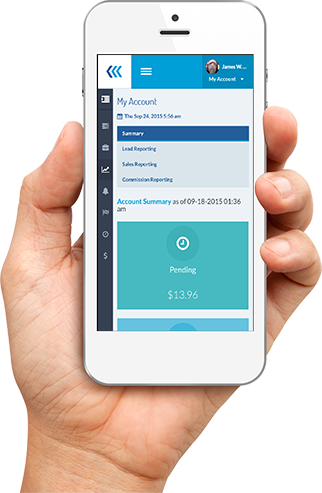 Plan Options
Independent agents, General Agencies, MGA/FSO, TPA's or Carrier agent network, we have a plan for you.
MyAppTrack was designed by agents, for agents. It just works, out of the box. We can also customize in case you have your own vision.
The professional tools you need to build your book now, with the ability to add Agency management functionality as you build your agent downline.

VIEW MORE

The complete agency management solution. Campaigns, Leads, Customers, Quoting, Enrollment, Agent Management, Commissions, Reporting and more.

VIEW MORE

You love what you see, but want more? Have a vision or special requirements? We can build and customize a solution to fit. Lets bend some metal...or code!

CONTACT SALES
Don't take our word for it!
Couldn't be happier, it does everything I need and more.

MyAppTrack saves us so much time. We used to have 5 different agency management systems and it was a constant struggle to be efficient..

Sales are up! If they gave awards for the best insurance app, MyAppTrack would have to be it! You guys nailed it! Thank you!!